Photo © Manfredi Gioacchini for Vogue Magazine.



DUSTIN LYNN

Preferring to ditch traditional living arrangements for a life on the road, artist, filmmaker and musician Dustin Lynn's work has taken him to the farthest reaches of the planet. Born in Oakland, California, Lynn was raised in Texas, New York, Pennsylvania, Nevada, Florida, Oregon and Minnesota—a crash course in observing and adapting that prepared him well for future adventures. After graduating, the purveyor of experimental and 16mm films teamed up with Chris Malloy to work on his Thicker Than Water surfing doc. Lynn's work has screened at the Tribeca Film Festival and the New York Film Festival, among others, and he has exhibited with Galerie Karsten Greve in Paris, Cologne and St. Mortiz as well as The Hospital Gallery and Camden Art Centre, London. Collaborations with fellow artists, Gabriel Orozco, Adam Broomberg and Oliver Chanarin, and Fernando Apodaca have taken Lynn as far afield as the jungles of Ecuador and Peter Beard's Hog Ranch in Kenya. Lynn's branded content work includes multiple campaigns for the Bottega Veneta founder's boutique luxury brand Corto Moltedo, a signature film for Alexander McQueen, and directing Work Relation, the controversial collaboration between Marina Abramović and Adidas. He also composes the scores for his films as well as playing in his band Dukes of Chutney, whose debut album, Domino, was the soundtrack to the CHANEL's Métiers d'Art 2014/2015. Dukes of Chutney's album Hazel releases August 28, 2020 on Beats In Space Records. Along his journeys he also finds time for roles as contributing filmmaker to NOWNESS, AUTRE Magazine, Cloakroom Magazine as well as travel writer and photographer for ANEW magazine. Lynn currently resides in Berlin. -- via NOWNESS
---










FILM REELS



16mm Phantasmagoria (2001 - 2010)




SR19 (2011 - 2019)
















---
SELECTED PHOTOGRAPHS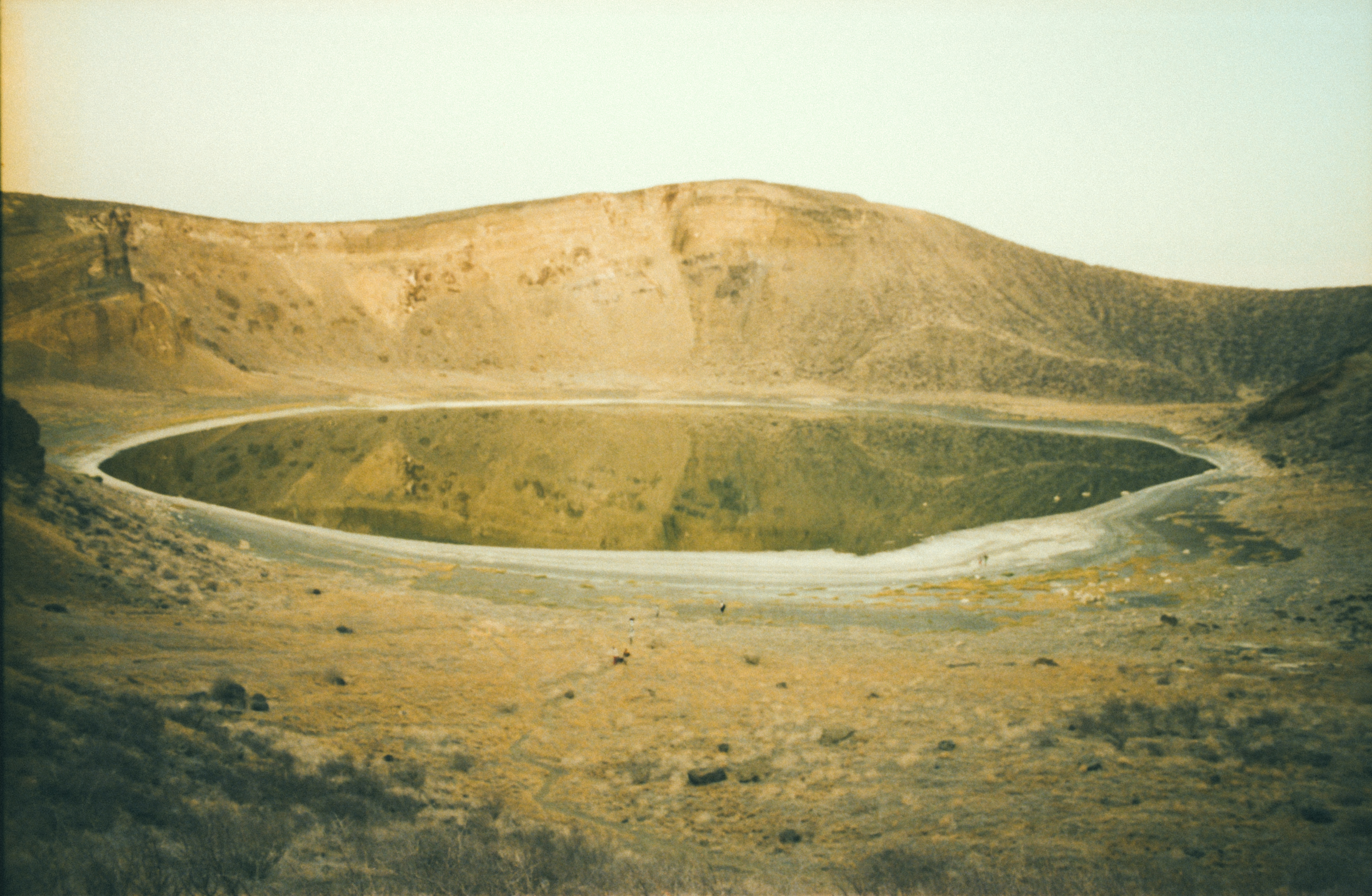 Central Island, Lake Turkana, Kenya, 35mm, 2005.
Cradle of Mankind, Lake Turkana, Kenya, 35mm, 2005.
casablanca, Morocco, 35mm, 2010.
Untitled, Casablanca, Morocco, 35mm, 2010.
Peruvian Border, Ecuadorian Amazon, 160mm, 2007.
Bastia Ceremony, Veneto, Italy, 35mm, 2010.
Enrichetta's House, Puglia, Italy, 35mm, 2011.
Medina Ruins, Tunis, Tunisia, 35mm, 2013.
One-Eyed-Hawk, Tunis, Tunisia, 35mm, 2013.
Iris, Quintana Roo, Mexico, 35mm, 2009.
Untitled, Paris, France, 35mm, 2010.
Zoo (Harbor View) Football, Kingston Jamaica, 35mm, 2005.
Dan and Nazaca Booby, Galapagos Islands, 35mm, 2005.
Untitled, Casablanca, Morocco, 35mm, 2010.
Self Portrait, Barcelona, Spain, 35mm, 2010.
*For a full catalogue contact: studio@dustinlynn.com
---
SELECTED EXHIBITIONS

8 REELS FROM ECUADOR documents artists Gabriel Orozco, and Broomberg & Chanarin as they journey throughout the Ecuadorian Amazon.
In 2007, after having spent more than two years primarily in Mexico, artist Gabriel Orozco and his family went to Bonn, Germany, where they would stay for approximately five months. Orozco interrupted this stay only with occasional visits to Paris and one to Ecuador.
That April David de Rothschild, a friend of Orozco's, invited the artist to join him on an expedition to explore the Ecuadorian rainforests ravaged by the oil industry. Along with Orozco, Rothschild invited photographers Oliver Chanarin and Adam Broomberg, filmmaker Dustin Lynn, and ethnobotanist Maria Fadiman "as a test of what artists could accomplish when brought face to face with ecological disaster". After traveling throughout the Amazon, the group ended up in an Achuar Nation settlement in the village of Sharamentsa. There Orozco created a series of drawings that eventually became an installation reminiscent of the "working tables". Barrowing a small notebook from Rothschild and using dried twigs as brushes, Orozco stained the paper with an ink that the people of Sharamentsa traditionally used as body paint. A group of children watched him work. He asked the children to grab handy pieces of clay to hold the paper in place while the ink dried. They brought him the broken bits of pottery and placed one piece per paper. As Orozco has recalled, "The moment I put the paper on the table, they tried to be the fastest to put the piece of pottery on top of it. Probably they liked that I was doing my own thing and they could check me out, instead of me looking at how they work the land or how they do their own things." Admiring the pieces of red-stained paper weighed down by red pottery shards, Orozco decided that the drawings should remain in this configuration. The tabletop installation was exhibited at Marian Goodman Gallery the following year.
Filmed entirely using a 16mm Bolex crank-wind camera, and limited to only 35-40 second takes at a time. The film was mostly edited in camera then organized chronologically into eight vignettes or reels.

Directer Cinematographer Editor Dustin Lynn
Featuring Gabriel Orozco, Broomberg & Chanarin, David de Rothschild
Narration by Gabriel Orozco
Film Colorist Gino Panaro

*Exhibited in the group shows "Block 16" The Hospital Gallery, London and "Eco Wanted" Galerie Karsten Greve, Paris, Cologne, St. Moritz.
ISOLA (2016)
a film by DUSTIN LYNN
Dance Artist BRITTANY BAILEY
Voice OLIVIA SALVADORI
Music SANDRO MUSSIDA
Exhibited in the group show "Tutto Questo Sentire (2019)" at Camden Arts Centre in association with the Arts Counsil of England.