Photo © Manfredi Gioacchini for Vogue Magazine.



DUSTIN LYNN

Preferring to ditch traditional living arrangements for a life on the road, artist, filmmaker and musician Dustin Lynn's work has taken him to the farthest reaches of the planet. Born in Oakland, California, Lynn was raised in Texas, New York, Pennsylvania, Nevada, Florida, Oregon and Minnesota—a crash course in observing and adapting that prepared him well for future adventures. After graduating, the purveyor of experimental and 16mm films teamed up with Chris Malloy to work on his Thicker Than Water surfing doc. Lynn's work has screened at the Tribeca Film Festival and the New York Film Festival, among others, and he has exhibited with Galerie Karsten Greve in Paris, Cologne and St. Mortiz as well as The Hospital Gallery and Camden Art Centre, London. Collaborations with fellow artists, Gabriel Orozco, Adam Broomberg and Oliver Chanarin, and Fernando Apodaca have taken Lynn as far afield as the jungles of Ecuador and Peter Beard's Hog Ranch in Kenya. Lynn's branded content work includes multiple campaigns for the Bottega Veneta founder's boutique luxury brand Corto Moltedo, a signature film for Alexander McQueen, and directing Work Relation, the controversial collaboration between Marina Abramović and Adidas. He also composes the scores for his films as well as playing in his band Dukes of Chutney, whose debut album, Domino, was the soundtrack to the CHANEL's Métiers d'Art 2014/2015. Dukes of Chutney's album Hazel releases August 28, 2020 on Beats In Space Records. Along his journeys he also finds time for roles as contributing filmmaker to NOWNESS, AUTRE Magazine, Cloakroom Magazine as well as travel writer and photographer for ANEW magazine. Lynn currently resides in Berlin. -- via NOWNESS
---










FILM REELS



16mm Phantasmagoria (2001 - 2010)




SR19 (2011 - 2019)
















---

MUSIC

Dukes of Chutney, the transcontinental trio of Dustin Lynn, John Paul Jones, and Petra, explore the different spaces and places, between nothingness and nature, that nurture inner and outer peace for their debut full-length
Hazel
. Cosmic yet intimate, long-gestating and free-flowing, diffuse and centered, Dukes turned toward their immediate sanctum, and a network of friends and colleagues, to realize the vision of
Hazel
.
"Pretty much everything we do is without purpose," the Dukes admit, in line with their pursuit of joy. But it's not empty hedonism or passivity at play on
Hazel
, so much as an expression of freedom. "Why not?" was scribbled on the white frame of the Polaroid documenting their first appearance on Tim Sweeney's Beats in Space many years ago, and it remains their motto, their mantra.
So who is Hazel? Well, Hazel is a tree, or else a color in constant change, thanks to the natural phenomenon that is the Rayleigh scattering of light. "Hazel" is also the song that ushers us into this album's environment. And just like our world, the Dukes' world contains multitudes and amalgams, foggy notions and clarity, lightness and darkness. Perhaps to capture an open-endedness, or possibility, in the ever-unraveling present of this world, the trio wandered wide and wild to capture everything on
Hazel
.
True to a surfer's sense of time (Jones and Lynn are both wave sliders), the Dukes' first long-player arrives seven years after the delirious dream of
Domino
, their debut EP. It was a long, not necessarily strange trip as much as a revelatory journey, with recording sessions taking place from Venice Beach to Sausalito, Mexico City to Minneapolis, Sicily to Berlin (where vocalist Petra calls home), national parks to beachside drifts, with an East Village studio apartment thrown in for good, gritty measure. Each landscape seeps into
Hazel
and causes the colors to run even more.
While making their rounds around the globe, Dukes reached out to friends and fellow travelers and seekers, letting each contributor add a little bit of themselves to the music. Arp synthesizer runs, patient nylon string guitar fretting, echo-laden sax and flute, suitcase organ, melodica, toy xylophone, and even a fiddle, all gurgle up in the mix and lend to the collective and complete clarity of
Hazel's
vision.
Hazel can be many shades at once while also refracting into a single hue for the eye's mind. Traces of bossa nova and whispered folk mix with the natural ambience that inspired its creation. There are steady throbs like a memory of a night of revelry and bliss, the kind of sonic tingle that evokes headswim or shoegaze. You can also pick out dub and jazz, Afro-cosmic and tropicália, Balearic and Japanese environmental music, spaghetti westerns and dream pop. Or you can just let go of these ideas of taxonomy and genre tags and just let
Hazel
wash over you. Why not?
Ultimately and ineffably, the Dukes evoke sounds of the past while ferrying them into the future, no matter how uncertain tomorrow might seem. It's a calm for our current, collective mind, bringing us back to center, even if the sounds themselves are happy playing leftfield. For all of the expert craftsmanship, their thoughtful collaborations, and lysergic titles, Hazel is grounded in nature, a pathway for bare feet to find peace.
Dukes of Chutney's
Hazel
is available digitally on August 28, and as a gatefold, double LP on September 4, on Beats In Space Records. A portion of proceeds from this release will be donated to Amazon Frontlines, an organization dedicated to supporting the struggles of indigenous peoples to defend their rights to land, life and cultural survival in the Amazon Rainforest.
Dukes of Chutney "Little War (feat. Wovette)" BIS040

Dukes of Chutney "Domino" BIS011

︎
︎
︎
︎
︎
︎
---
PHOTOGRAPHY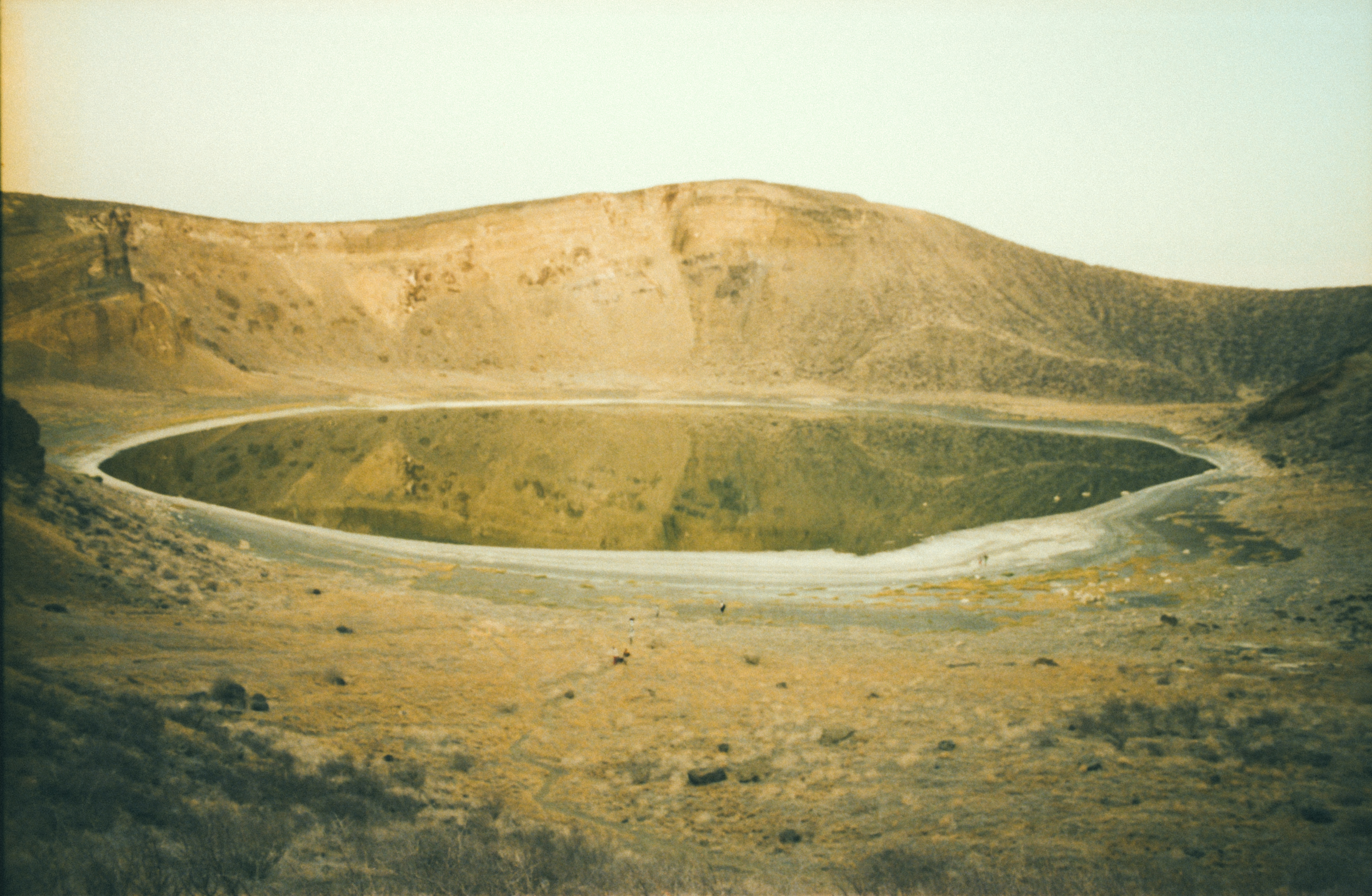 Central Island, Lake Turkana, Kenya, 35mm, 2005.
Cradle of Mankind, Lake Turkana, Kenya, 35mm, 2005.
Here's Looking at You..., Casablanca, Morocco, 35mm, 2010.
Untitled, Casablanca, Morocco, 35mm, 2010.
Peruvian Border, Ecuadorian Amazon, 160mm, 2007.
Bastia Toad Ceremony, Veneto, Italy, 35mm, 2010.
Enrichetta's House, Puglia, Italy, 35mm, 2011.
Medina Ruins, Tunis, Tunisia, 35mm, 2013.
One-Eyed-Hawk, Tunis, Tunisia, 35mm, 2013.
Iris, Quintana Roo, Mexico, 35mm, 2009.
Untitled, Paris, France, 35mm, 2010.
Zoo (Harbor View) Football, Kingston Jamaica, 35mm, 2005.
Dan and Nazaca Booby, Galapagos Islands, 35mm, 2005.
Untitled, Casablanca, Morocco, 35mm, 2010.
Turkanan Girl with Boom, Lake Turkana, Kenya, 35mm, 2005.
Self Portrait, Barcelona, Spain, 35mm, 2010.
*For a full catalogue on limited available prints please contact: studio@dustinlynn.com